Chef Marshall's

Cooking School
Nourish to Thrive, Don't just Eat to Survive!


Access recent activities below – webinars, classes, recipes, and more

To Join the Zoom Webinar press "Event Detail" in the box below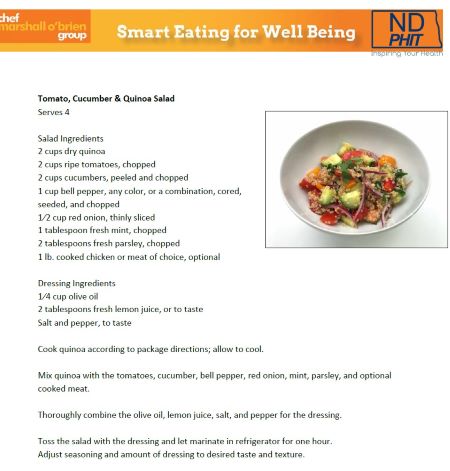 Upcoming Recipe!
Download the upcoming recipe to view and shop for the ingredients for the next class!  Follow along during the live demo.
View Now!

Cooking School Classes & Recipes:
Class 1: Setting Up Your Kitchen
Recipe
Skillet White Fish with Chopped Cucumbers and Dill
Class Handout
Kitchen Essentials for Nourishing Your Family
Powerpoint Slides May 2
Kitchen Essentials for Nourishing Your Family
Class 2: How To Meal Plan
Recipe
Broccoli Mozzarella Egg Bake
Class 3: How To Shop Smart & Batch Cook
May 30th Recording
How To Shop Smart & Batch Cook
Powerpoint Slides May 30
How To Shop Smart & Batch Cook
Class 4: How To Add Your Family To Your Program
June 13th Recording
Getting Your Family On Board
Recipe
Tomato, Cucumber & Quinoa Salad
Class Handout
Getting Your Family On Board
Powerpoint Slides June 13
Getting Your Family On Board